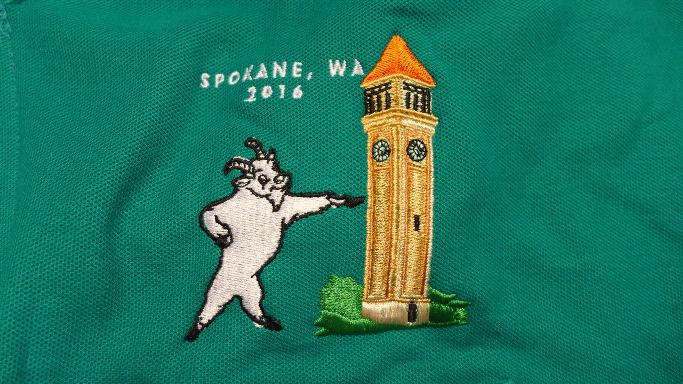 Saturday, September 24th

7:00 am start? Whoa! Luckily the B.W. has a nice little breakfast bar to get us early birds going.





First a quick stop trackside at Okanogan.





We roll under a classic GN bridge at Brewster.






Our first unloading stop is the station sign at Pateros. Andrew spots some very old GN Line Lackawanna rail from 1910.








We roll down the Columbia River to the railroad station of Chelan. I find a stash of old railroad track signs right next to the CHELAN sign. We pass by a couple kick GN bridges going into Chelan.

After GN-Chelan, we wind uphill to the actual resort town of Chelan. On this day, Lake Chelan is this incredible shade of sapphire blue -- my Leica just doesn't seem to capture it.






Last stop before Wenatchee is the Rocky Reach Dam with its fascinating under-dam fish ladder. It is September and the salmon (Chinook & Coho we are told) are migrating upriver to spawn!







Further along the dam is a large museum featuring a substantial section on Great Northern Railway. I didn't get a picture of it, but the ex-GN line runs through a tunnel on the west side of the dam.





Finally Wenatchee for our lunch stop. We pause for a tour group shot at the Wenatchee Amtrak station (in front of the Cascadian Fruit Warehouse. What a photogenic bunch!!!
After lunch at the Buzz Inn (Ben, Steve and I had lunch at the nearby Red Robin) it's time for me to head home. A 2 1/2 hour drive over Stevens Pass and I'm back in Redmondtown about 4:30pm.

What a great convention. I think I had more fun at this one than any I can remember. They just keep getting better. See you all in Sioux Falls next September!!!!

THE END.