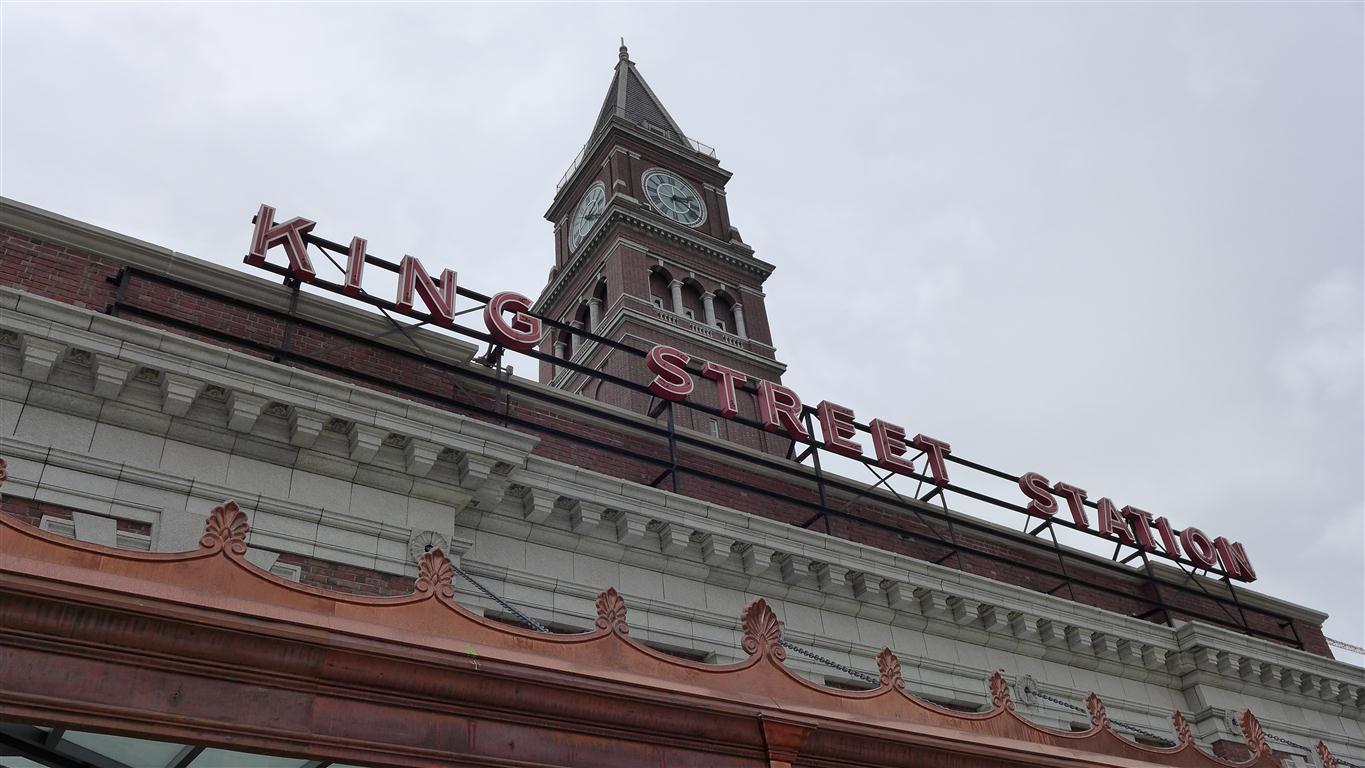 Lindsay Korst.
I have been a big fan of James Jerome Hill's Great Northern Railway from
an early age. The black & white photo from October 1960 is my brother
Mark, me and my Dad watching the Empire Builder emerge from the north
portal of the Seattle tunnel. That's also me trying on my new GN conductor's
hat a little more recently.

I never thought I would see the day when Seattle's King Street Station would
be restored to its former glory. Dreams do come true as my June 2013 visit
to King Street will show. Come see the majesty, as Seattle once again has
a rail terminal worthy of the Great Northern Railway. Louis Hill would be proud!



Join Friends of BNSF Railway!




GN and NP photo archives online!

Visit Lindsay's Obscure Train Movies website!
Check What's New for all the latest and, as always, "Have a Rocky kinda week!!!"
Enjoy your visit and don't forget to "See America First - Go Great Northern!"


Check out Ben Ringnalda's St. Nicholas Mountain restoration website!


Visit the Great Northern Railway Historical Society website!


Go to Peter Thompson's online GN Discussion List!




Visit Ben Ringnalda's wonderful Great Northern Empire website!
Great Northern Goat fans have visited since April 16, 2002.