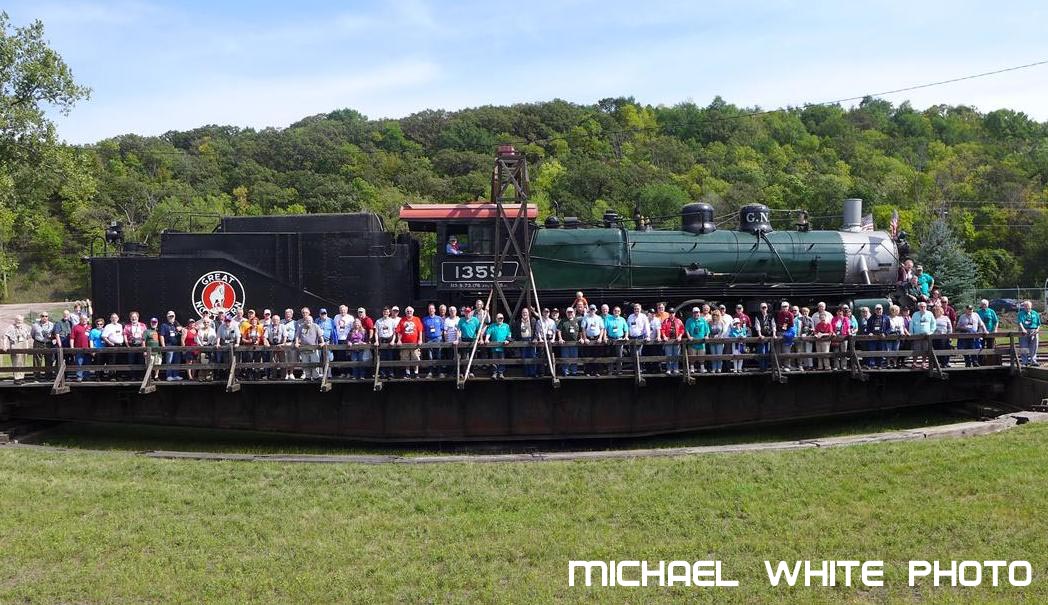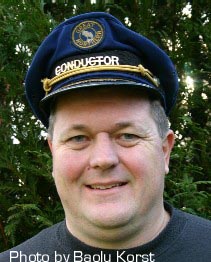 Welcome to my Great Northern Railway Page! My name is Lindsay Korst.
I have been a big fan of James Jerome Hill's Great Northern Railway from
an early age. The black & white photo from October 1960 is my brother
Mark, me and my Dad watching the Empire Builder emerge from the
north portal of the Seattle tunnel. That's also me trying on my new
GN conductor's hat a little more recently.

I recently attended the 2017 GNRHS Convention in Sioux Falls, South
Dakota. One of the highlights of our visit was a tour of a railroad
museum which has a beautifully-restored Great Northern Railway
H-5 class, 4-6-2 steam engine. GN 1355 poses with our tour group
on the turntable in Sioux City, Iowa.
CLICK HERE or on the picture of 1355 above to read about our
convention!
UPDATE! With a little help from the Wayback Machine, I have
reconstructed a good portion of Neil Roughley's Great Northern Railway
in British Columbia's Fraser Valley website.


S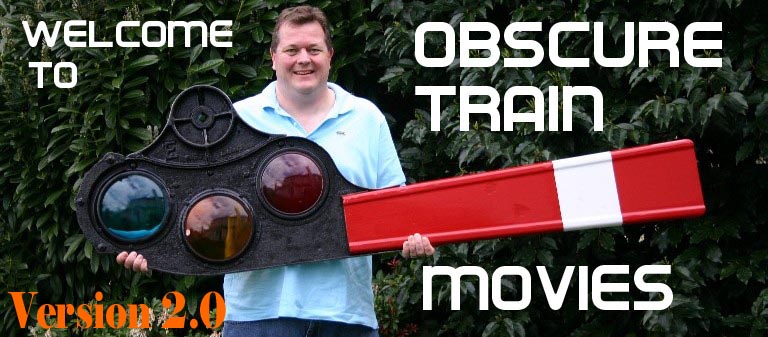 Welcome to v2.0 of Obscure Train Movies!



Join Friends of BNSF Railway!




GN and NP photo archives online!




Check out Ben Ringnalda's St. Nicholas Mountain restoration website!


Visit the Great Northern Railway Historical Society website!


Check out the online GN Discussion List!




Visit Ben Ringnalda's wonderful Great Northern Empire website!

Great Northern Goat fans have visited since April 16, 2002.


Last Update: January 27, 2018