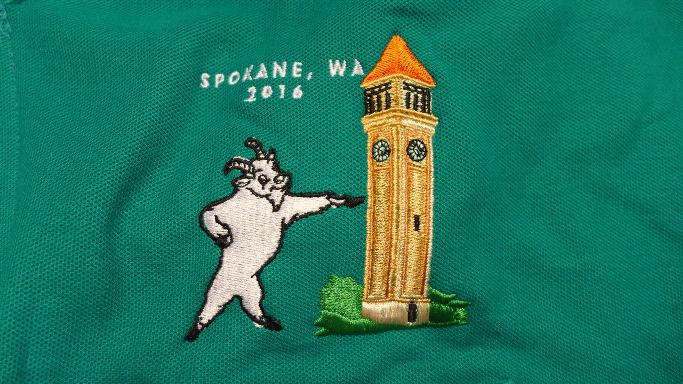 Board Meeting! Yep, yours truly and a cast of characters who help run the GNRHS gathered for our annual meeting at convention. The pay is not so good, but we like doing it!

Also going on was the Rail Fare swap meet and the model contest. After the Board Meeting concluded, I swung by the Rail Fare for a look see. John Langlot and Mac McCulloch were on hand to autograph their new book, "The Rusty Dusty" about the Wenatchee to Oroville, WA branch line. I also picked up a copy of Father Dale Peterka's book, "The Great Northern Railway Through Time". Finally, I bought a pile of GN-themed notepads from longtime member, Stan Townsend of Salem, Oregon. Also for sale was a very nice GN semaphore with metal and glass signal head and a wooden blade. I would have picked it up, but my all-metal GN semaphore at home would probably get jealous...





Just about anything GN for sale; Dave Sprau looks over Scott & Jan Tanner's GN stuff; Bob Kelly and his empowered better-half, Pam!; Another view of Rail Fare.






Four views of the modeling contest.

I also stopped by to visit the modeling contest to see what those creative types came up with. As I'm not a modeler myself, I'm always amazed at what these folks come up with. Well done guys!
The afternoon gave way to the first presentations of the convention.






Ted Fandel and his "Researching & Modeling Two Industries on the GNR Kettle Falls Branch".






Jim Ruffing presented, "GN 40' Box Cars - All That Color!".
Dinner on Sunday....we just stayed in the hotel for some bar food and adult beverages. I turned in early because tomorrow was Ben Ringnalda's Ghost Tour of GN-related railroads in Spokane -- and I was one of FOUR bus captains. Gotta be on my toes -- no fooling around.