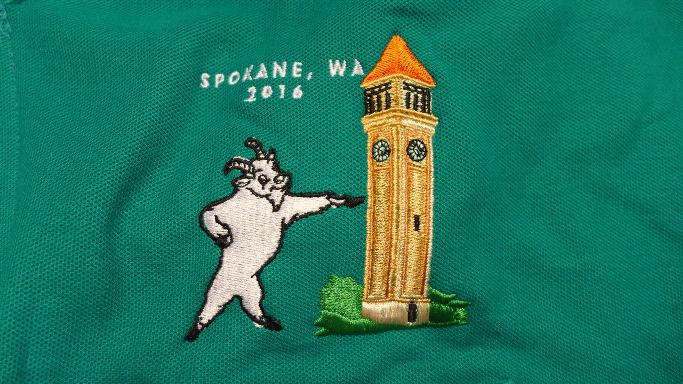 Thursday, September 22nd

The Circle Tour! Post-convention had a special event for 40 lucky GNRHS members (limited by available hotel space). Two tour buses would trace the route of the GN's lesser known Washington State trackage through places like Chewelah, Colville, Kettle Falls, Republic, Curlew, Molson, Oroville and Omak.

As a "wet-side" denizen (west of the Cascade Mountains), I followed the tour buses in my truck (as I didn't want to double back to Spokane after arriving Wenatchee).





Chewelah had a very nice little museum we visited as the first stop outside Spokane.

Next up was the lunch stop (Subway boxed sandwiches) at Colville, WA...the location being the Stevens County Historic Museum & Research Library. No pictures allowed inside, sorry!






After the noon feeding, we pulled off at Kettle Falls to visit Loren Guenther's stupendous collection of lanterns and other RR memorabilia.





Just a block away from Loren's house was some short line GP35 type power for our viewing pleasure.





As we left Kettle Falls, we crossed the Columbia River with the ex-GN bridge alongside.







Diverging from the railroad route, we climbed up over 5,575 foot Sherman Pass, dropping down into the little (1,073 souls) town of Republic.

After visiting the local museum, we split up amongst two hotels (Northern Inn & The Prospector) for the night.

Dinner that night was a very good Mexican place, Esther's. Thanks, Ben!!

From Esther's, it was an easy stroll down to the town's own brewpub, named, what else, Republic Brewing Company. Because of GNRHS's visit, the first round was on the house (with Lindsay buying the second round -- at least for our trestle table of 10... ;p). Very good suds and chatter with the membership!